Community
We believe our community is one of the best there is, and part of what makes it great are the people and the causes they support.  Here are a few of the causes we support, please take some time to get to know what they are about and how you can help support them, and how they might help you or someone you love.
Marriage Resource Center of Frederick County

Our Mission – Building strong marriages, families, and communities in Fredrick County
The Marriage Resource Center of Frederick County is the only nonprofit in the Frederick Community that focuses exclusively on assisting individuals and couples to develop and maintain strong and vibrant relationships throughout a lifetime. We achieve this goal through a variety of relationship education services.  www.marriagefrederick.org
_______________________________________
Habitat for Humanity of Frederick County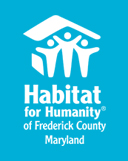 Our Mission – Seeking to put God's love into action, Habitat for Humanity brings people together to build homes, communities and hope.
Since 1993, Habitat for Humanity of Frederick County has built or renovated 36 homes, transforming the lives of 120 adults and children.  Celebrating 25 years, Habitat for Humanity of Frederick County is proud to offer two homeownership programs and assistance with home repairs so more local residents can achieve the strength, stability and self-reliance that comes with affordable homeownership. www.frederickhabitat.org
_______________________________________


The Mental Health Association of Frederick County builds a strong foundation of emotional wellness for our community by:
Preparing Resilient Children – kids with the mental and emotional strength to face life's challenges
Supporting Vulnerable Families – by ensuring safe environments and supportive relationships for children in troubled situations
Facing Crises Together – we stand ready to help individuals when suicidal thoughts, incidents of abuse, and other life changing crises arise
www.fcmha.org
_______________________________________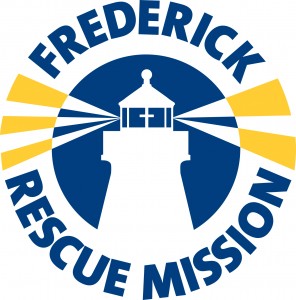 The Mission provides breakfast and lunch to the homeless and working poor, totaling 137,000 meals served 365 days a year. In addition, the Mission's Food Distribution Center fills the grocery needs of individuals and families through partnerships with local grocery stores, restaurants and the Maryland Food Bank. The Mission also runs a year-long, Christ-centered residential life recovery program designed to help men reclaim their lives following addiction and homelessness, and Faith House, a safe place for homeless women and children in Frederick.
_______________________________________
Raising awareness for the suicide epidemic facing our Warriors and First Responders, while providing empowerment via programming and research.